Inground pools are a popular option for homeowners looking for economic and aesthetically pleasing ways to cool their homes in the summer. As far as pools go, they're pretty simple: all inground pools have a water-holding basin below ground level. That means you can enjoy your pool year-round, so long as it's buried deep enough in the ground.
With so many options from which to choose, it can be challenging to know what exactly makes inground pools so different than above-ground pools. That's where this article comes in. By learning about the benefits of inground pools and how they differ from above-ground pools, you can make an informed decision for your personal needs.
What Kinds of Pools Are There?
The most popular form of an inground pool is in the form of a rectangular or square design that resembles a shallow concrete box dug into the ground. The shallow depth of the pool makes it an excellent option for smaller yards. This is also a good choice if you're on a tight budget, as they're relatively inexpensive to build, labor-wise.
If you've got the space, a backyard pool can come in any shape imaginable. Capped inground pools are one option for ambitious homeowners looking for the ultimate backyard design experience. With this type of pool, there's no need to worry about water evaporation: all you have to do is fill them up! This may not be an ideal solution for homeowners living in drought-stricken climates like Southern California, but it does help keep water bills from skyrocketing when dealing with minimal natural rainfall.
Another variation of the rectangular design is the flat-top inground pool. The top of these pools are generally flat and don't have any ledges or retaining walls, giving them a more spacious feel than the standard rectangular design. In addition to these two popular designs, a freeform in-ground pool is available for those who want something truly unique for their backyard.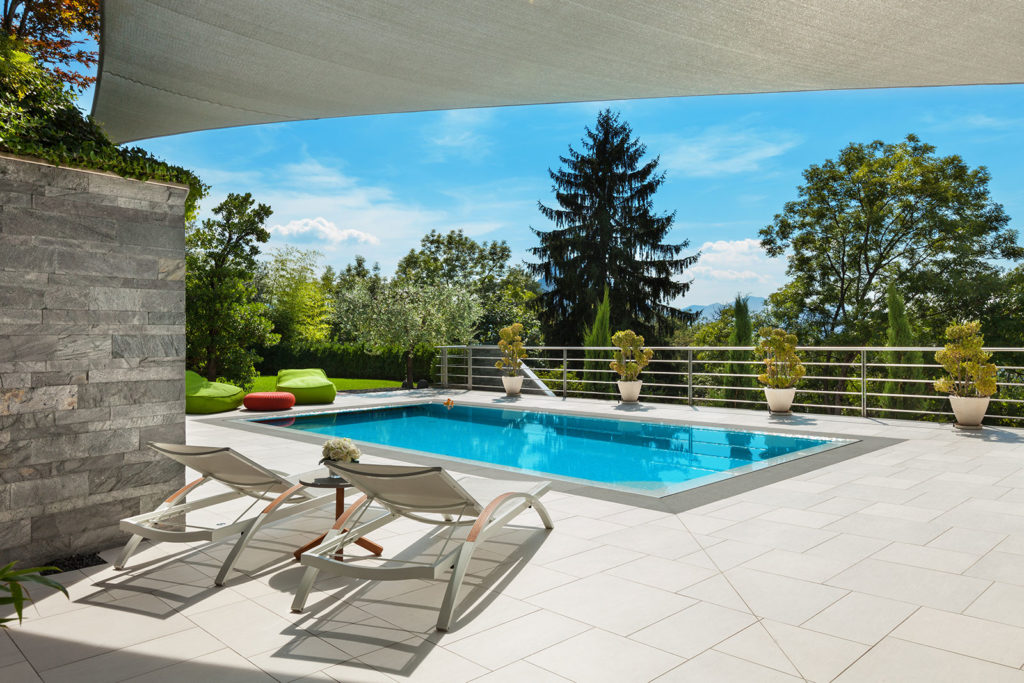 Benefits of Inground Linear Pools
There are many reasons to choose an inground pool over an above-ground pool. As we mentioned, they're much more affordable; therefore, you can get one in various sizes and shapes to fit your individual needs. Another great benefit of an inground pool is that they're less exposed to the elements. Since they're not elevated, they aren't as susceptible to strong winds or inclement weather.
Since you don't have to build a deck around your pool, this option also saves you money and time. If you live in a climate where winterizing is an issue, you'll also be thrilled with the amount of time and money saved on this front. Another great benefit of an inground pool is that there's no need for water lines or filters since all the water comes from your home supply through a pump.
Lastly, the appearance of an inground pool can be stunning. Whether you want a plain rectangular shape with an attractive tiling touch or a freeform design with a gorgeous mosaic enclosure, no matter what your style is, you'll be able to find something that fits your desires.
Bottom-line
So, which type of pool is right for you? It comes down to a matter of preference. An inground pool might be the perfect solution if you're looking for an affordable pool in a specific shape and size. An inground pool will be the logical choice if your house is surrounded by natural vegetation or geographic features that prevent above-ground installation. There's no denying that in-ground pools have many benefits and are a great addition to any backyard design. Check out our selection here at Joel Evan Pools if inground pools suit you. We look forward to doing business with you soon!
FAQ
What is a linear pool?

What are the 3 types of pools?