Providing pool design and construction services.
With over 1000 inground pools installed since 1998, we've earned the reputation of a trusted pool installer in the National Capital Region.
Custom Pool Features
Increase visual appeal and naturalistic pool design with jumping rocks, a great way to make a dramatic pool entrance!
Linear Pools
Pools that are linear in nature, but not necessarily rectangular. A "linear" or "geometric" in ground pool tends to produce a neat, clean formal look.
Freeform pools
An in-ground swimming pool designed in a naturalistic or irregular style and shape, with curves or flowing lines.
Design & Construction
Whatever it is you're looking to incorporate into your outdoor living space, we can make it happen.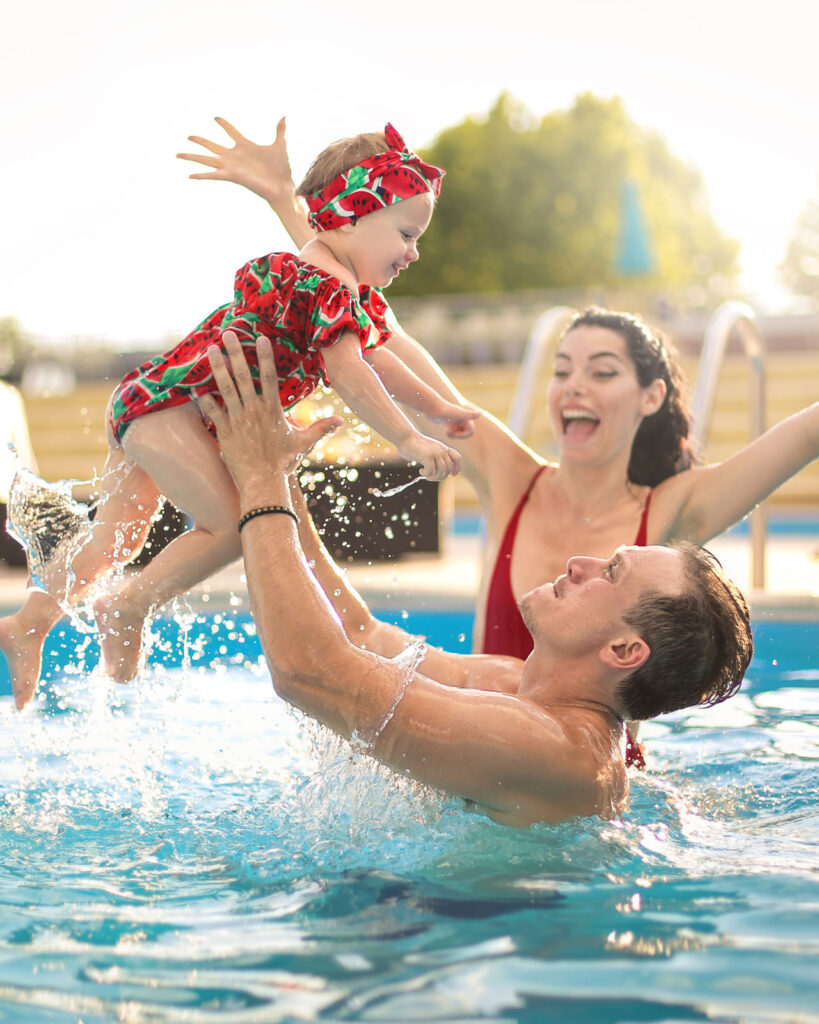 We build memories
Joel Evan Inground Pool Construction — your premier swimming pool builder serving the Ottawa Valley.
Opening Your Pool for Summer
Opening your pool can be a hassle.
We want to make it easy for you to get the most out of your swimming pool this summer. Our trained professionals will come by and open up your pool, clean it, fix any leaks or problems, test the water quality, install new filters if needed, and more!
With our professional services all done in one visit, you won't have to worry about anything else but relaxing with friends on hot summer days! Call us today for more information on how we can help you get ready for the season!
Closing Your Pool for Winter
Closing a swimming pool is a lot of work and requires professional equipment, but it's also not something you can do yourself. You need to make sure the water is drained properly or you could damage your pool.
The process of closing your swimming pool can be more than just cumbersome; it could actually cause some serious damage if done incorrectly.
Our goal is simple – provide quality service at affordable prices with unparalleled customer satisfaction. Call or email us today for more information.
Testimonials
A few of our Testimonials over the years.
Joel is always available when I have an issue or concern about my pool and is extremely reliable and responsive.

Satisfied pool owner
First wanted to convey how much we love our pool, the kids are little fish and it's been an instant boost to our social network!
Pool Owner
Now we love our pool and look forward to the many memories and good times it will bring to us in the coming years.

Pool Owner
Contact us today and let's build something.
We're taking new clients and new projects for next summer.
Office
Kemptville, ON
Canada
Hours
Mon-Fri: 8am – 5pm
Via Email
info@joelevanpools.com
Via Phone
Tel: 613-258-6336